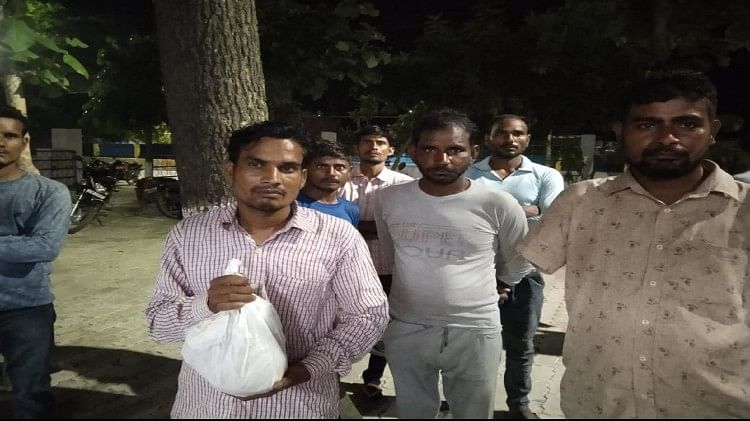 Expansion
Kuber Gangwar (60), a resident of Piprauli village of Tilhar in Shahjahanpur, died on Monday evening. His last rites were performed on Tuesday afternoon. After the family returned, a youth of the village took out Kuber's head from the pyre. The police took the accused into custody after the family members created a ruckus.
According to the information, after the death of Kuber Gangwar, his last rites were performed in the field at 12 noon on Tuesday. After the pyre had cooled down, the family returned from the field. Meanwhile, Upendra alias Gopi of the village came under the influence of alcohol. It is said that two other friends were also with him. The trio took out the head of Kuber Gangwar by removing the wood of the pyre. Upendra took the head to his house.
After seeing the whole incident by some people of the village, information was given in the village. In the evening, all the people of the village, including Kuber's family, gathered and reached Upendra's house. The police also arrived. Upendra's mother informed that the son was not in the house. On being warned by the mob to enter the house, the police caught the accused Upendra. Meanwhile, the police also recovered the head of Kuber Gangwar.
According to the police, Upendra's friend does Tantra Vidya. For this the head would have to be removed from the pyre. The son of the deceased, Vishal has given a complaint in the police station. SP Rural Sanjeev Kumar said that a report will be filed on the complaint of the victim. One accused was taken into custody. The search is on for his two accomplices.